Your PDF magazines can be presented more interactive. Convert any PDF Magazines to online magazines with realistic page turning effect. Here we will show you 2 online magazine makers for you to choose.
1. Issuhub
Issuhub is a free online magazine maker that allows you to create magazine with PDF or images. It has both web version and desktop app, available on Mac and Windows.
Open Issuhub with your browser and click Free Trial on the top, you will be asked to create an account. After creating your account, click Free trial again to open below window.
Step 1 Upload PDF magazine
Click Upload your pdf and choose your PDF.
Step 2 Configure your magazine
Follow below steps and customize your magazine.
Step 3 Publish magazine online
After above settings, click Publish to Cloud to publish your magazine online. After publishing, you can view the online magazine or edit it.
2. 1stFlip Flipbook Creator
1stFlip Flipbook Creator is also a professional online magazine maker. Different from Issuhub, it doesn't have web version, you need to download and install it on your Mac or Windows.
Step 1 Import PDF Magazine
Download, install and run 1stFlip Flipbook Creator on your Mac or Windows. Here we will take Mac version as example.
Download Mac version Download PC version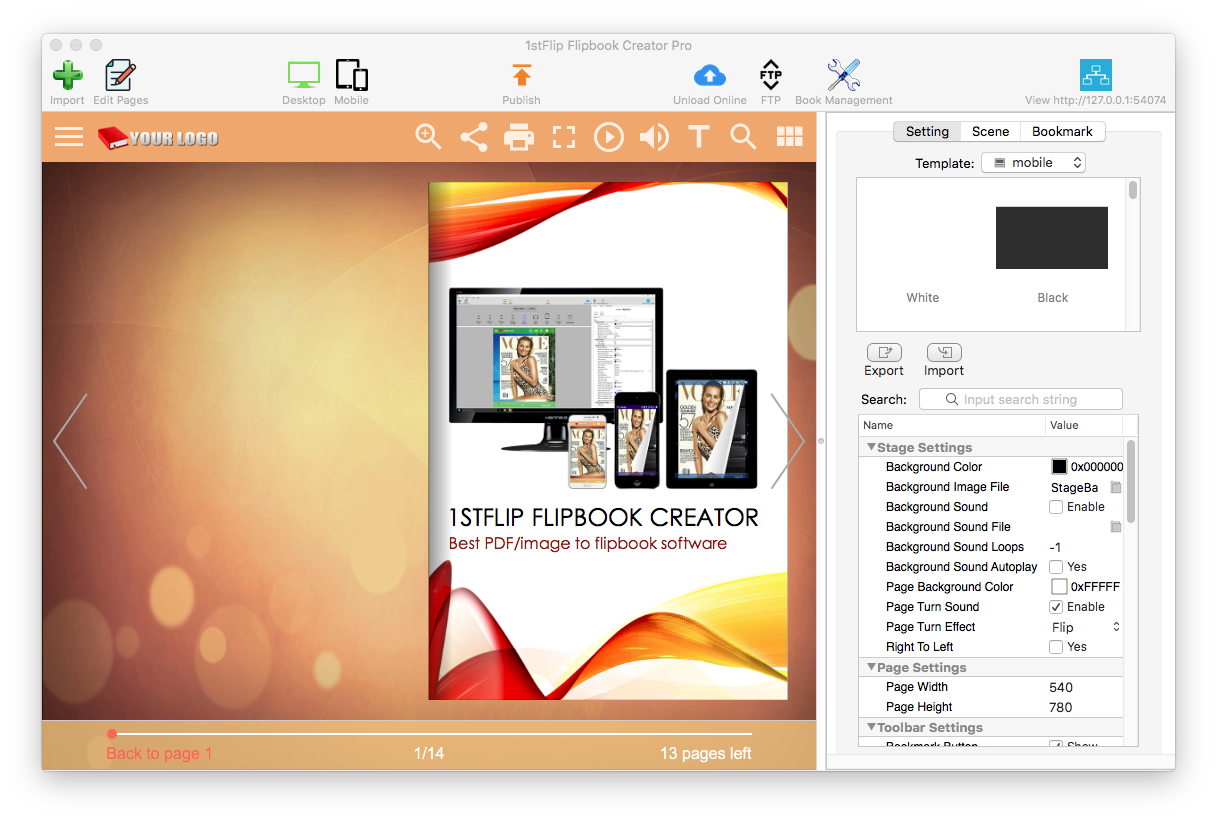 The four buttons on the top shows you how easy it is to make digital magazines: Import PDF files; convert to local digital magazine, or upload online to share with readers; manage all uploaded digital magazines in the Online Library.
Click Import button, choose PDF file and set page number, quality, and format. Check "Import bookmarks", "Import links" if there are and you want to preserve them. Then click Import.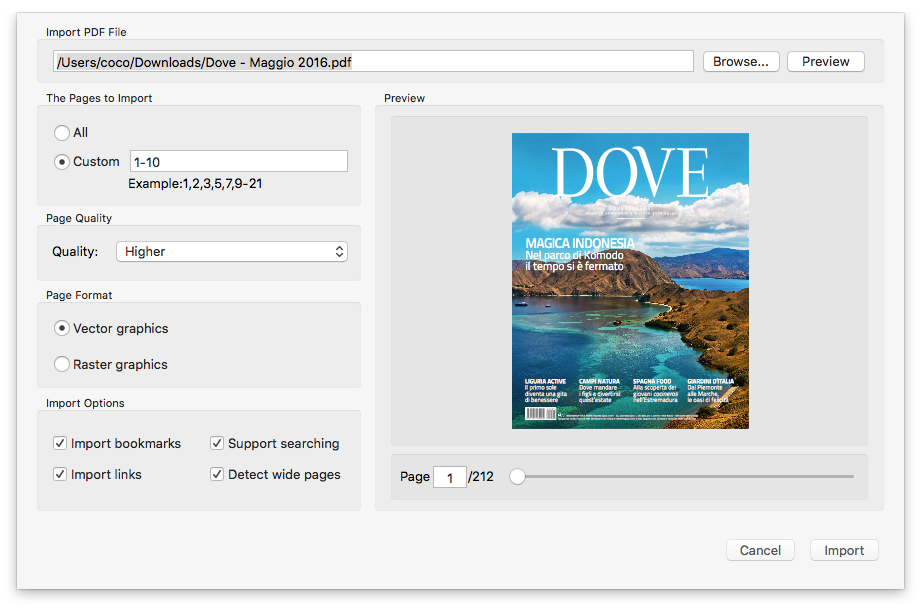 Step 2 Customize HTML5 Magazine
Now you can see the static PDF magazine has turned into a HTML5 magazine with page-flipping effects. What is shown in the preview window is what your digital magazine looks like after published.
In the right part of the interface, you can choose templates, scenes and add bookmarks for your digital flipbook.
1stFlip Flash Magazine Maker now provides two categories of templates:Geometry and Texture, each contains 5 samples.
Each template contains detailed settings for you to customize the appearance of your digital magazines, such as: logo, background music, languages, icon and texts on the toolbar.
Then select a dynamic background from the pre-designed scenes or add bookmarks for your digital magazines. If you have better background files, go back to template settings, find Background File option and import yours.
Step 3 Publish magazine online
Click Upload Online to publish your magazine online. The online magazine will be uploaded to 1stFlip cloud-based server. You get the exclusive URL of the online magazine and can share via social networks or embed the magazine to your website pages.