A large number of companies publish brochures and catalogs in PDF format and customers usually have to download these PDF files first then open with other apps. Have you ever thought of making your PDF ebooks with page flipping effect and letting customers view and flip PDF pages like actual books?
This passage will show you how to convert PDF files to HTML5 based eBooks with impressive page flipping effect and interactive rich media. HTML5 based eBooks can be read on any computers and mobile devices via browser, just like reading actual books.
Why choose HTML5 eBook?
Interactivity
You can add interactivity to HTML5 eBooks by adding multimedia such as links, video, audio, button, etc.
Distribution
Easily publish and distribute eBook on your own website or 1stFlip cloud hosting. Share the eBook url directly, or embed eBook to your webpage/blog. When posting on Facebook or Twitter, the link will transform into a neat preview of your eBook, prompting people to click it.
Accessibility
No third-party app needed. HTML5 based eBook can be viewed on any device via any browser with realistic page flipping or sliding effect.
Privacy
Add password and allow visitors to preview the first few pages before purchasing.
1stFlip is a digital publishing platform that makes it easy to create, publish and distribute interactive eBooks.
Firstly, download, install and run 1stFlip PDF to eBook Converter on your Mac or Windows.
Secondly, import PDF files. After importing, you will notice the PDF file has turned to page flipping ebook.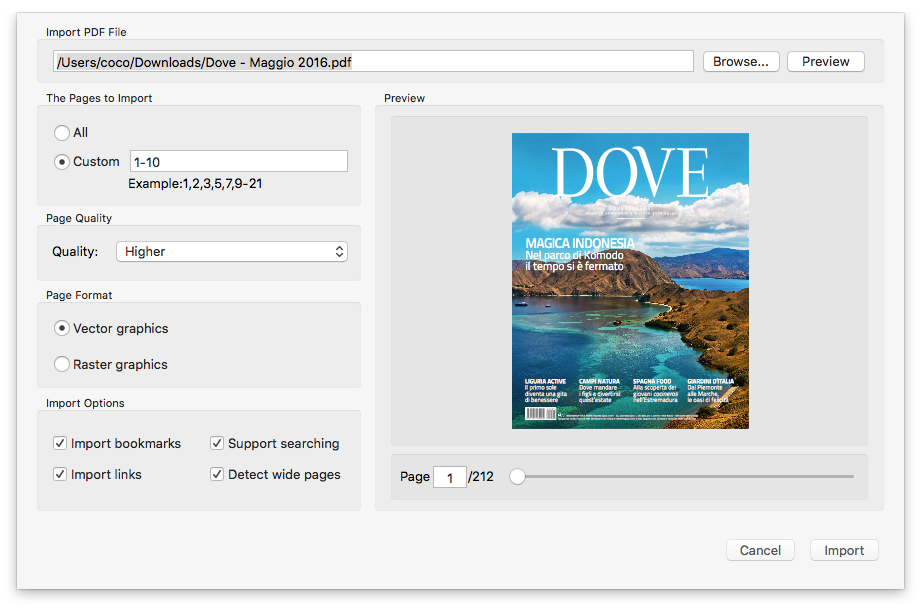 Thirdly, customize the page flipping ebook with template, scene, logo, full screen, background music, zoom feature, auto flip, flip from right to left, multi-lingual toolbar, etc. You can also embed shape, text, image, music, video, YouTube video, button, number icon etc. to enrich the flipping ebook page content.
Fourthly, publish offline html, zip, app or exe format page flipping ebook to your local folder or upload the page flipping e-Book online directly.
Convert PDF ebook to page flipping ebook in html, zip, app or exe format and you will get the following file respectively:
Use the instant publishing service of 1stFlip page flipping ebook creator to upload flipping ebook to 1stFlip server directly or to your own website/server with the built-in FTP.
You can publish your eBook on 1stflip and your own website so that potential readers can discover it and buy immediately.